The New 2021 Jaguar XJ in Troy, MI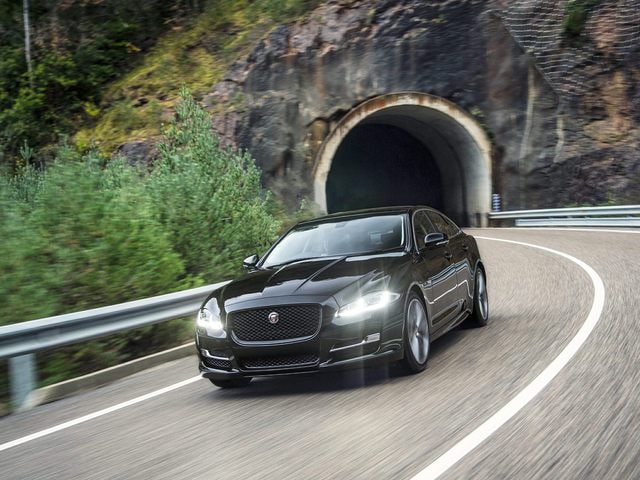 Jaguar XJ Brings First Generation to a Close as All-Electric Update Sits on Horizon
After ten years of production, the first-generation Jaguar XJ full-size luxury sedan is closing its final chapter. But there's a cutting-edge, all-electric replacement on the docket for 2021, and Jaguar enthusiasts throughout Michigan are already getting excited.
Sending off the 2019 Jaguar XJ
Jaguar developed the XJ in the mold of its classic flagship luxury sedans. Through its decade-long run, the XJ offered a truly premium experience with a large cabin, high-end materials, and performance to make any auto enthusiast envious. Spacious, powerful, and comfortable, the 2019 XJ is everything that a Jaguar needs to be.
In terms of design, the XJ is a showstopper. A sleek, refined exterior look uses subtle flourishes of chrome, LED lighting, and other trappings. Inside the cabin, you'll find a space equipped with the best materials and highest quality craftsmanship possible. You can even find long-wheelbase models with extra back seat space. Plus, Jaguar has equipped 2019 XJ models with technology like a ten-inch touchscreen and driver-assistance technology.
The 2019 XJ offers potent performance on top of its premium luxury traits. A choice of three supercharged engines means you can get more than 500 horsepower in your luxury sedan, while the available Intelligent AWD system delivers exceptional handling and stability.
If you would like to get a 2019 XJ for yourself as the premium sedan moves into retirement, come talk to us at Jaguar Troy. We're happy to help you shop for remaining new examples or find a certified pre-owned XJ to call your own.
Looking Forward to 2021 All-Electric Full-Size Luxury Sedan
The first-generation Jaguar XJ may be finished, but there's hope on the horizon. Jaguar is set to unveil a fully electric replacement for the flagship sedan soon. The brand has already indicated its focus on developing electric performance and luxury with the E-Pace SUV, and now it's branching its electrification into the sedan segment.
The 2021 replacement for the XJ will ride on the latest aluminum architecture from Jaguar. Drivers will experience the thrill of instantaneous electric thrust, along with the benefits of zero-emissions driving.
Find a Whole Range of Luxury Jaguar Models Near Royal Oak and Bloomfield
The Jaguar XJ is far from the only luxury vehicle that's worth your time and attention at our dealership. Jaguar Troy offers a broad selection of new and certified pre-owned luxury vehicles, from the power and speed of the new 2020 F-Type to the space and comfort of the F-Pace.
You'll find our complete inventory here on our website, with detailed listings for every model. Within each listing, you can explore financing estimates, features, photos, and much more. If you find a vehicle that you like, reach out to our staff to set up a test drive appointment. We look forward to seeing you at our Jaguar dealership near Birmingham -- feel free to contact us for help with directions or other questions and concerns.